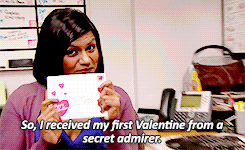 Do you have a crush on someone but don't have the guts to tell them?
Are you out of words every time you want to talk?
Have you tried before but they don't get the hint?
Then this is your chance!
The SSS (Siegfried's Secret Sinner Service) is here to help you out.
All you have to do is PM both Nik Harrington and Prof. Siegfried Alexandrescu with the message, gift, song, video, movie, etc, etc, you'd like that special someone to receive and know, and we'll let them know! They will never know your identity, unless you disclose it during the event, or afterwards. Easy, right? Pretty much like the Christmas' Stockings we get on HOlidays, but secret. The Staff is encouraged to participate!
Each receiver will get a PM from one of us, and this thread will serve as a shoutout for all those desired ones to see their love messages and gifts posted, and everyone else will get to gossip about it and stalk!
Each PM is worth 10 points.
Good luck and may all of you receive something!
________________________________________________________________
code to be PMed:

[b]Person this is for:[/b]
[b]House:[/b]
[b]Message:[/b]
[b]Media (image, video, etc):[/b]