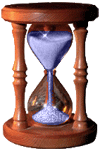 Totals By School
Hogwarts
Ravenclaw - 1395 points
Hufflepuff - 610 points
Slytherin - 275 points
Gryffindor - 215 points
Beauxbatons
Etoile - 270 points
Soleil - 235 points
Bellelune - 150 points
Durmstrang
Tyr - 225 points
Loki - 175 points
Freyja - 20 points


Entrance Hall
Greetings & Salutations New Member!

On behalf of the entire Hogwarts Online Community, I would like to warmly welcome you and encourage you to go to the Admissions Office in order to complete the registration process to become a member. Click here to be redirected to the Admissions Office to complete the registration process.

If you have any questions throughout the registration process, please feel free to contact me via email at cclemenceau@hswcw.com.

Magically,


Founder of Hogwarts Online
Welcome to Hogwarts Online!
Hogwarts Online is a virtual remake of Hogwarts School that is found in the Harry Potter series from JK Rowling. The purpose of this site is to create a safe and fun environment where people of all ages can be part of Hogwarts from the beloved series. All users are free to browse the site and ask as many questions as they want. The goal is for the readers of these lovely books to have fun and keep the story alive.
The Admissions Office is the centralized location for you to begin the process of becoming a member of Hogwarts Online Magical Community. The registration process for HO is a four step process (all explained when you click on 'Admissions Office'). You must complete all four steps in order to be a member of this site. For all questions, contact Prof. Chauncey Clemenceau, the Founder of Hogwarts Online.