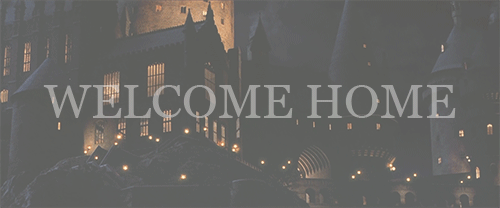 Dear Newly Admitted Student,
Welcome to Hogwarts! You are about to embark on a fantastic seven-year journey that will culminate in your becoming a first-rate witch or wizard. We are pleased to have you at our school, and we look forward to watching you learn and grow. Before you do anything else, please make sure you read the School Handbook so that you are aware of school policies.. Once you've read it, return to your letter here for more information that will help you get started.
To help get you started on your Hogwarts journey, the New Kids Mentors have put together for you a New Student Toolkit. This toolkit has five very special magical items:
1. The Official Scroll from the Hogwarts Governors which outlines the School Rules, Classroom Rules, and Dating Guidelines.
2. A Book of Spells that you may use as a reference while doing your studies.
3. A Magical Map of the school and its surroundings so that you can learn your way around the environs.
4. An Auto-Answer Quill that answers questions frequently asked by New Students. Remember that this quill is bewitched to answer only the frequently-asked questions. It won't work anywhere else. It is not to be used in class or on an exam!
5. A Remembrall in case you lose your way.
We hope you enjoy this small gift from the Mentors! We await your owl should you have any further questions during your time at Hogwarts School.
Good luck, stay safe, and make good magic!
Prof. Britney Bryne, Admissions Governor
w/ credit to Keifer